Life science automation products
Varistock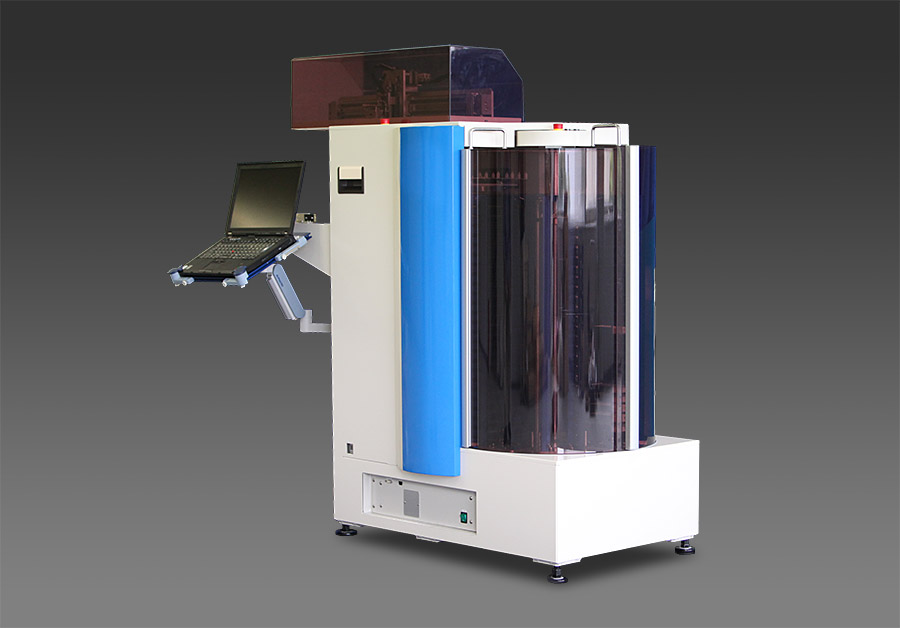 Product Features
"Varistock" is plate server which can mix slot racks (comply with random access) and stack racks.
Stack racks and slot racks can be mounted together
8 Chip racks (racks for chip pitches)
25 Plate racks (racks for shallow plates)
Applicable to 3 different pitches of racks. Also, the cartridges can be stacked
Up to 200 plates can be contained ( shallow plates, less than 18mm high)
The inventory of all shelves can be managed in database by using barcode scan start (Optional)
Interface correspondence to external systems/transportation system
Applicable to batch manual set-up for each rack
Capable of transferring plates with lids loaded on
Cartridge has color variations
Specification
Plate storage number

Shallow plate : 25 shelves × 8 cartridges = 200 plates
Chip box : 8 shelves × 8 cartridges = 64 racks

Size, Weight

W600mm×D600mm×H1,050mm, 50kg

Power

AC100V 10A

Interlock

Door interlock
Rack Specifies
Type 1

25 Slots Rack : Pitch=28mm

Type 2

10 Slots Rack : Pitch=70mm

Type 3

8 Slots Rack : Pitch=84mm
Slot rack color variations
There are eight color variations of the slot rack, which can be easily organized by color coding.
Documentations
Various customizations are available
For inquiry on this product, please click
on this link