Wafer Handling System:Load Port
RV201-F07-N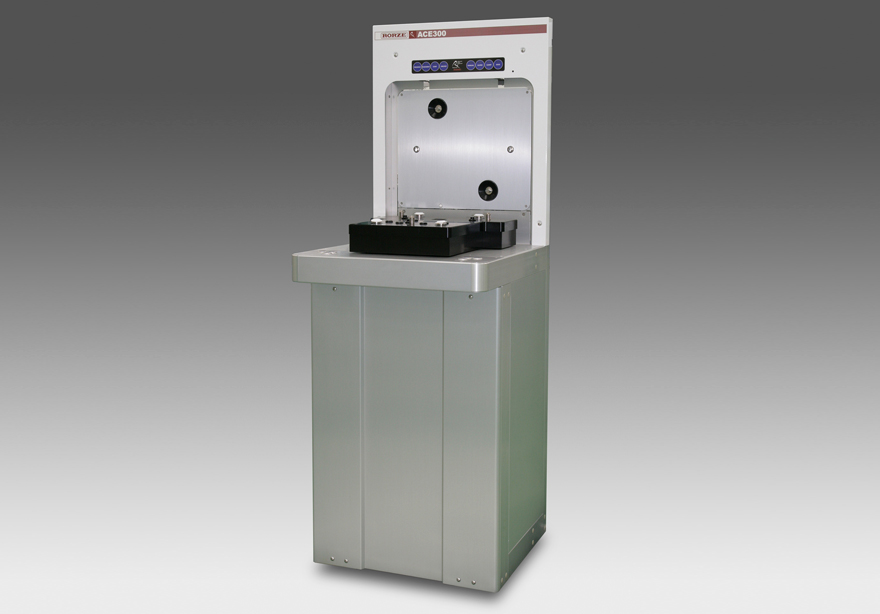 Product Features
The model RV201-F07-N is a N2 bottom purge type load port.
Original nozzle mechanism is used for gas control by mass flow controller.
The door opening/closing mechanism of the standard model is inherited, opening/closing of the FOUP door is precisely controlled, and high level cleanliness performance is realized.
Available for FOUP and Auto Door FOSB as a standard.
High cleanliness performance is attained by the original door opening/closing mechanism and precise motion control.
Low pressure loss filter is built in.
Original nozzle is mounted.
Main Specifications of the Product
Special specifications

Available for purge and turn type

Power supply

DC24V±10%, 9A

Compressed air

0.5MPa to 0.6MPa 10L/min or more

Vacuum

-60kPa to -80kPa, 10L/min or more

N2

Available
Product Dimensions (RV201-F07-N)
Option
Info pad pin and lockout pin
RF-ID/Bar code
Customization of indication lamp
Available for E84
Available for External I/O
RS232C communication specifications
Temperature/humidity sensor
For request materials and inquiry about our products, click on
this link