Wafer Handling System:Atmospheric Robot
RR757L15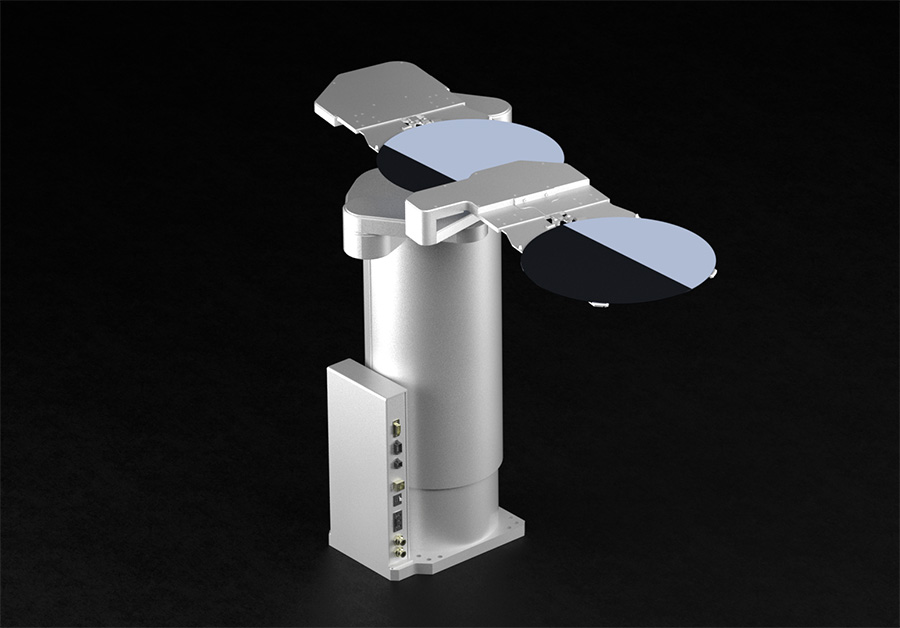 Product Features
RR757 is a SCARA robot and all axes have stepping motors with absolute encoders. The synchronous interpolation of the arm axis and rotation axis enables 2-port access without the X-axis track. The double arms exchange wafers in the shortest period of time to improve the transfer throughput. The robot X-axis track can be added outside to perform the simultaneous control from the robot side including the teaching positions.
Stepping servo motors with ABS encoders are mounted on all axes.
2-port access without X-axis track is available.
Heavier hand can be equipped by increasing the arm rigidity.
High throughput by double-arm specification.
Control of the robot X-axis track is available.
Main Specifications of the Product
Arm/Blade

Double

Arm length [mm]

156

Z-axis stroke [mm]

340/410/430

Max. transfer position [mm]

R766 For 300mm wafer

Rot. range [deg]

330

Transfer accuracy [mm]

±0.1

Cleanliness ISO-CLASS

1

Rotation radius

R282.5 to R335 Changes according to the wrist section and finger length.

Encoder specification

Absolute
Product Dimensions (Standard Specifications)
Materials
For inquiry on this product, please click on
this link