In March 2023, the Setouchi Semiconductor Co-Creation Consortium, an industry-government-academia collaborative organization led by Hiroshima University, was established for the purpose of world-leading semiconductor-related research, development, and human resource development.
Many companies that agree with the purpose of the consortium have gathered together and started activities with the support of the Chugoku Bureau of Economy, Trade and Industry, Hiroshima Prefecture, and Higashi-Hiroshima City. We are also a founding member of the consortium, and we will work together with Research Institute for Nanodevices (Hiroshima University), which has been a leader in semiconductor device research since the 1980s, and various companies that support the semiconductor industry.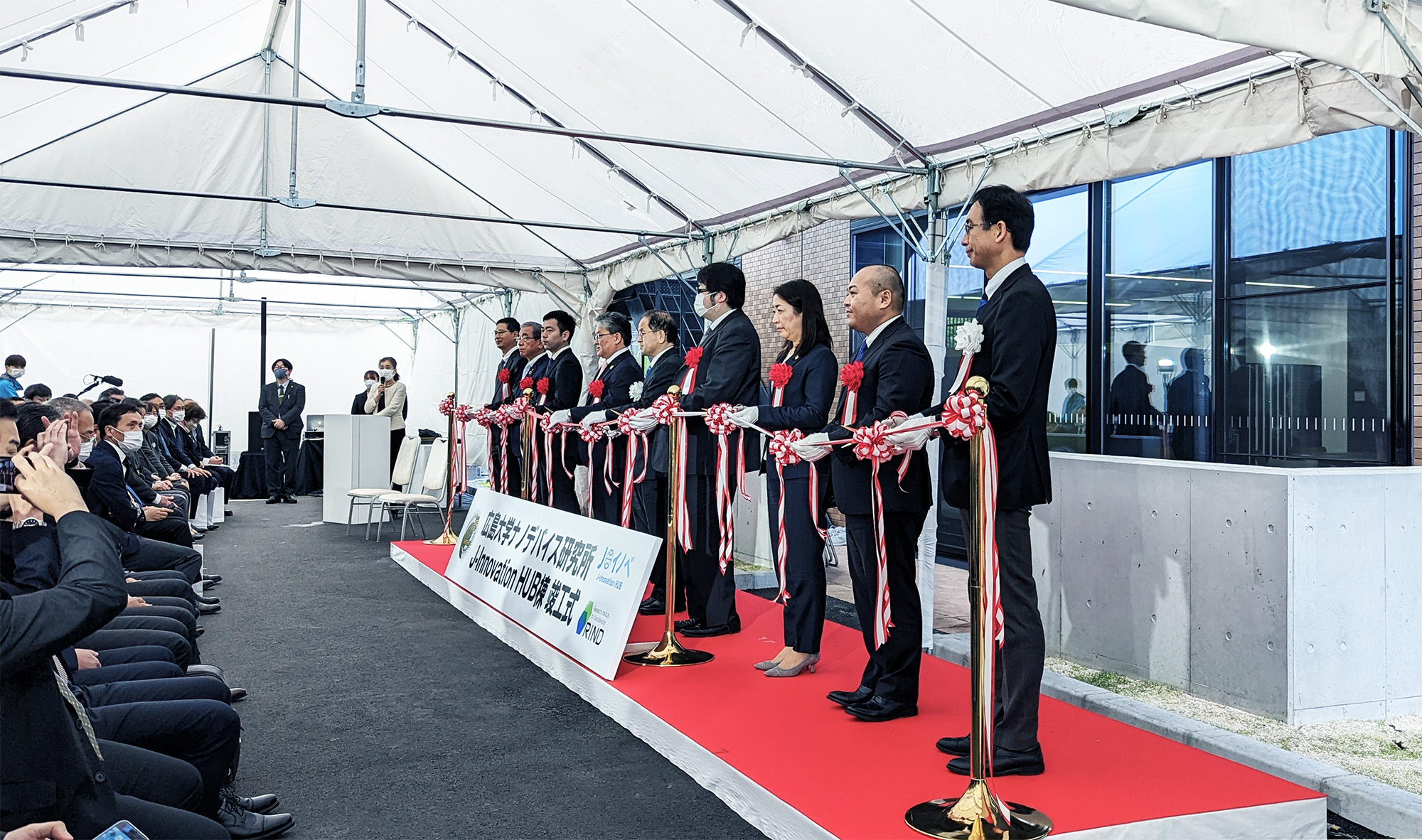 Completion ceremony of the J-Innovation Hub building at the Nanodevice Research Institute, Hiroshima University, which will serve as the center of activities (April 2023)
In addition, we made a donation to Higashi-Hiroshima City for this activity.
Certificate of Appreciation presented by Higashi-Hiroshima City (April 2023)
Click here to visit Research Institute for Nanodevices, Hiroshima University
[Inquiries regarding this matter]
RORZE CORPORATION Corporate Planning Office Administration Department TEL:+81(0)84-960-0205
Please send e-mail from the inquiry form in Website. https://www.rorze.com/contact_en/