Wafer Handling System:Aligner
RA120-C01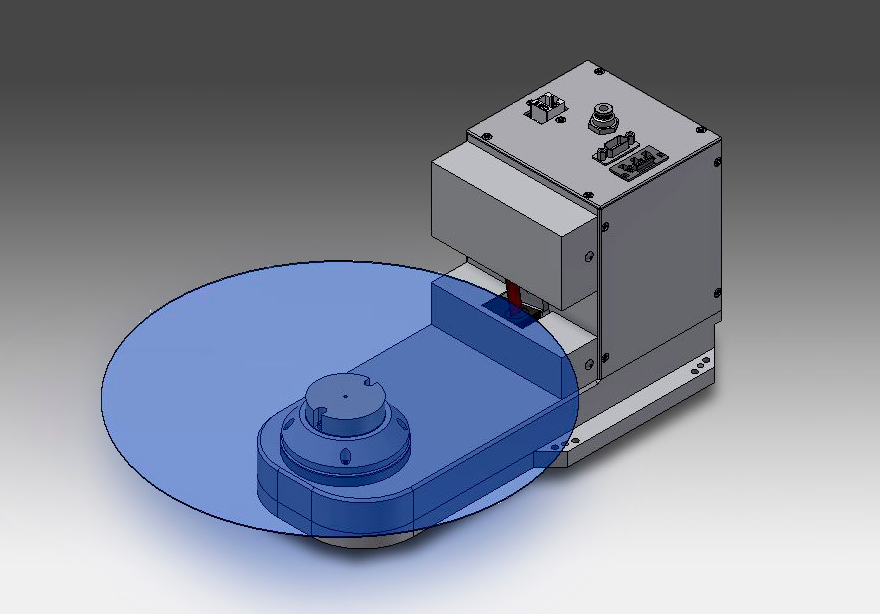 Product Features
The non-contact optical detection method detects the center and notch position of the wafer on the spindle. Centering and notch orientation are performed on the robot finger using this aligner and robot.
Wafer alignment is performed together with the robot arm operation.
Compact structure with the spindle axis only.
RORZE original infrared sensor detects a wafer.
Main Specifications of the Product
Wafer size

300mm

Notch angle accuracy

Determined by the alignment performance (positioning accuracy and alignment time interval), the robot performance to be combined, and robot control software.

Center accuracy

Determined by the alignment performance (positioning accuracy and alignment time interval), the robot performance to be combined, and robot control software.

Positioning time interval

Determined by the alignment performance (positioning accuracy and alignment time interval), the robot performance to be combined, and robot control software.

Power supply

24V DC ±10% 3A

Communication method

TCP/IP
Product Dimensions
For request materials and inquiry about our products, click on
this link